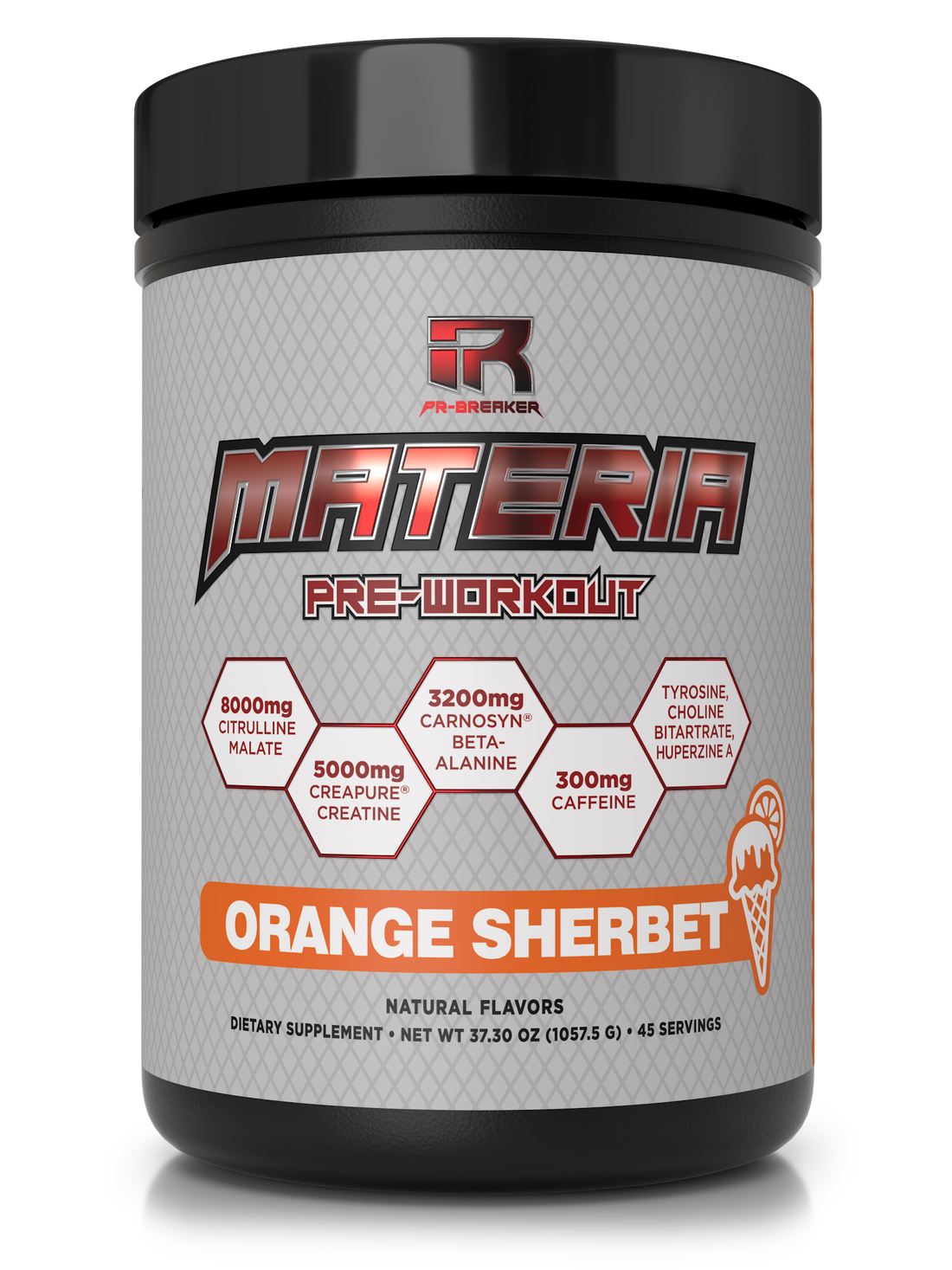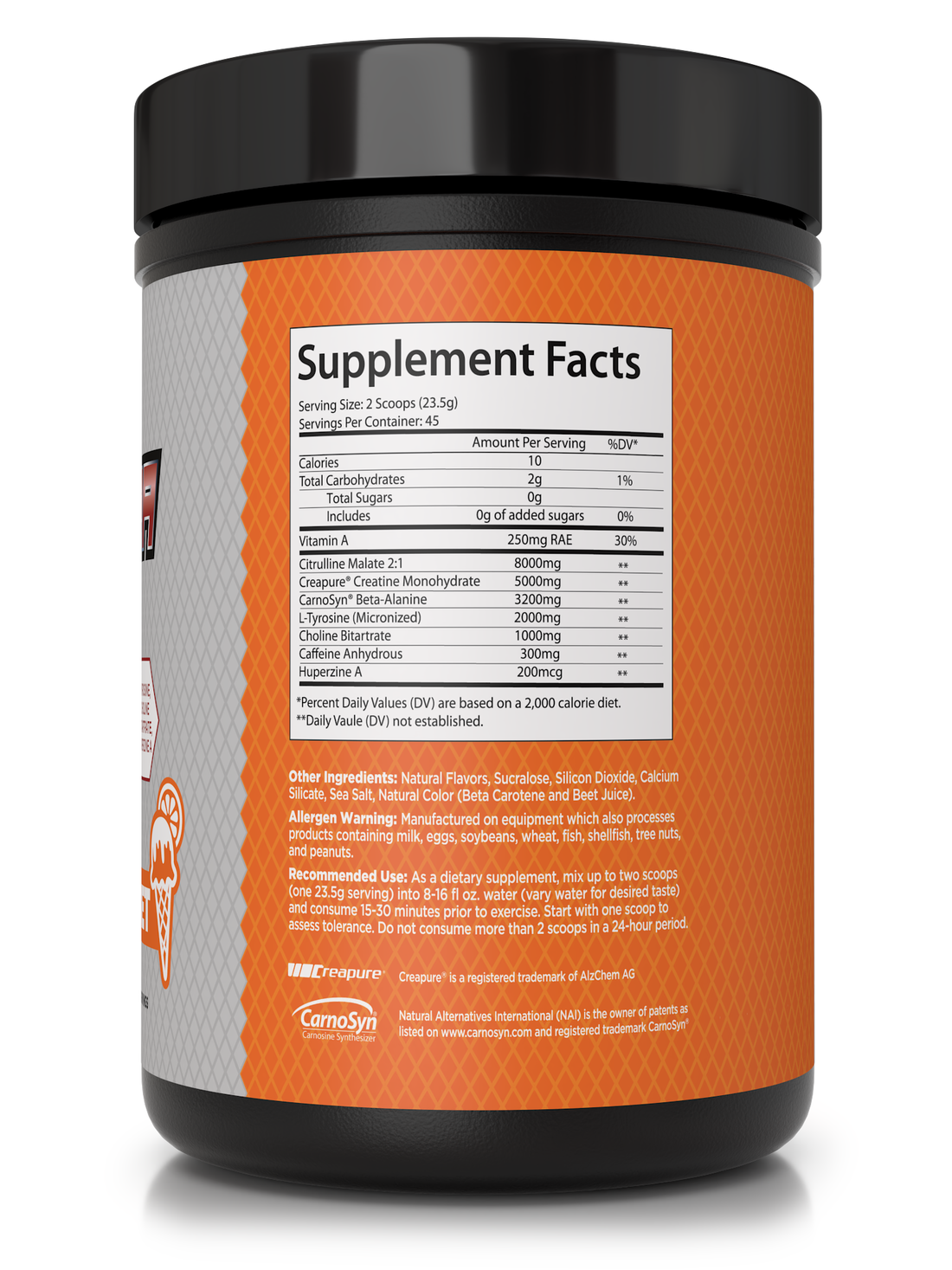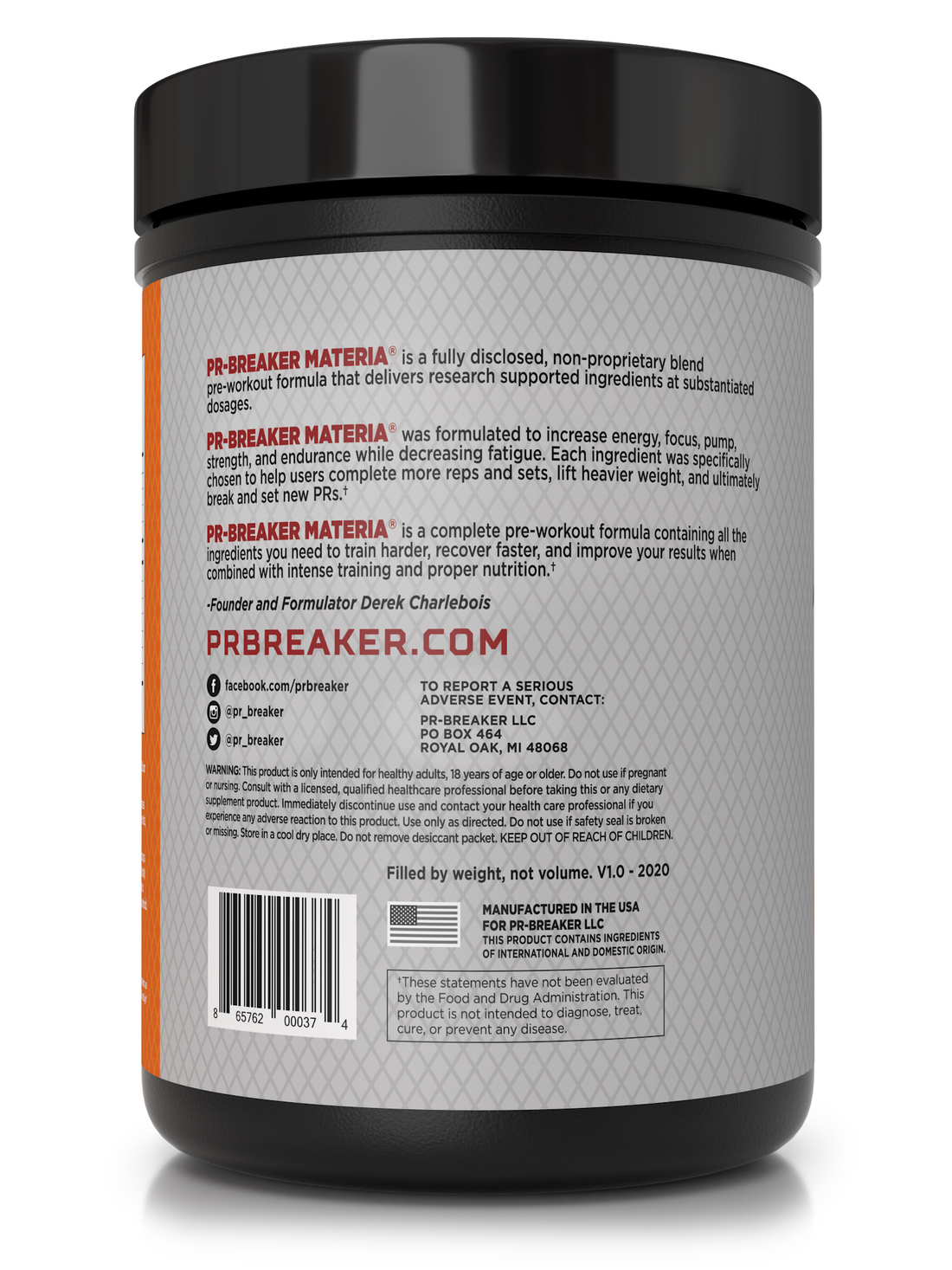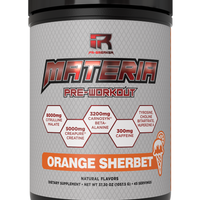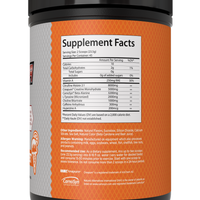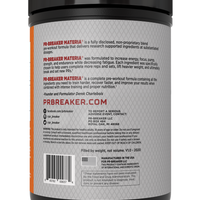 ~MATERIA PRE-WORKOUT (Original Formula: Orange Sherbet 45-Serving only Best By 11/2022)
Please note the "best by" date listed on the remaining bottles is 11/2022 (this is not an expiration date and the product is perfectly fine to use beyond that date).Some of the remaining Orange Sherbet bottles are beginning to show minor clumping. Because of this and since we have the new MATERIA V2.0 in stock, we are discounting the remaining bottles of Orange Sherbet by over 50% to $29.99. If clumping is an issue for you, order the new MATERIA V2.0 and not the 45-Serving Orange Sherbet. No additional discount codes can be used on this product. 

MATERIA V2.0 is now available here: https://www.prbreaker.com/products/materia 
MATERIA® is a fully disclosed, non-proprietary blend pre-workout formula that delivers research supported ingredients at substantiated dosages.
MATERIA® was formulated to increase energy, focus, pump, strength, and endurance while decreasing fatigue. Each ingredient was specifically chosen to help users complete more reps and sets, lift heavier weight, and ultimately break and set new PRs. †  
MATERIA® is a complete pre-workout formula containing all the ingredients you need to train harder, recover faster, and improve your results when combined with intense training and proper nutrition. †
To read the full comprehensive product write-up CLICK HERE
We offer a $8.45 flat rate shipping fee, which provides a 2-5 day shipping speed depending on the size of your order.
Guaranteed 2-4 day shipping rates available through USPS and UPS. 
Free shipping on orders over $150.
Orders are fulfilled Monday through Friday. Orders are typically shipped the business day after they are placed. Orders placed on Friday may not ship until then next business day (Monday) depending on the time they were placed. Orders placed on Saturday and Sunday will ship out on Monday.