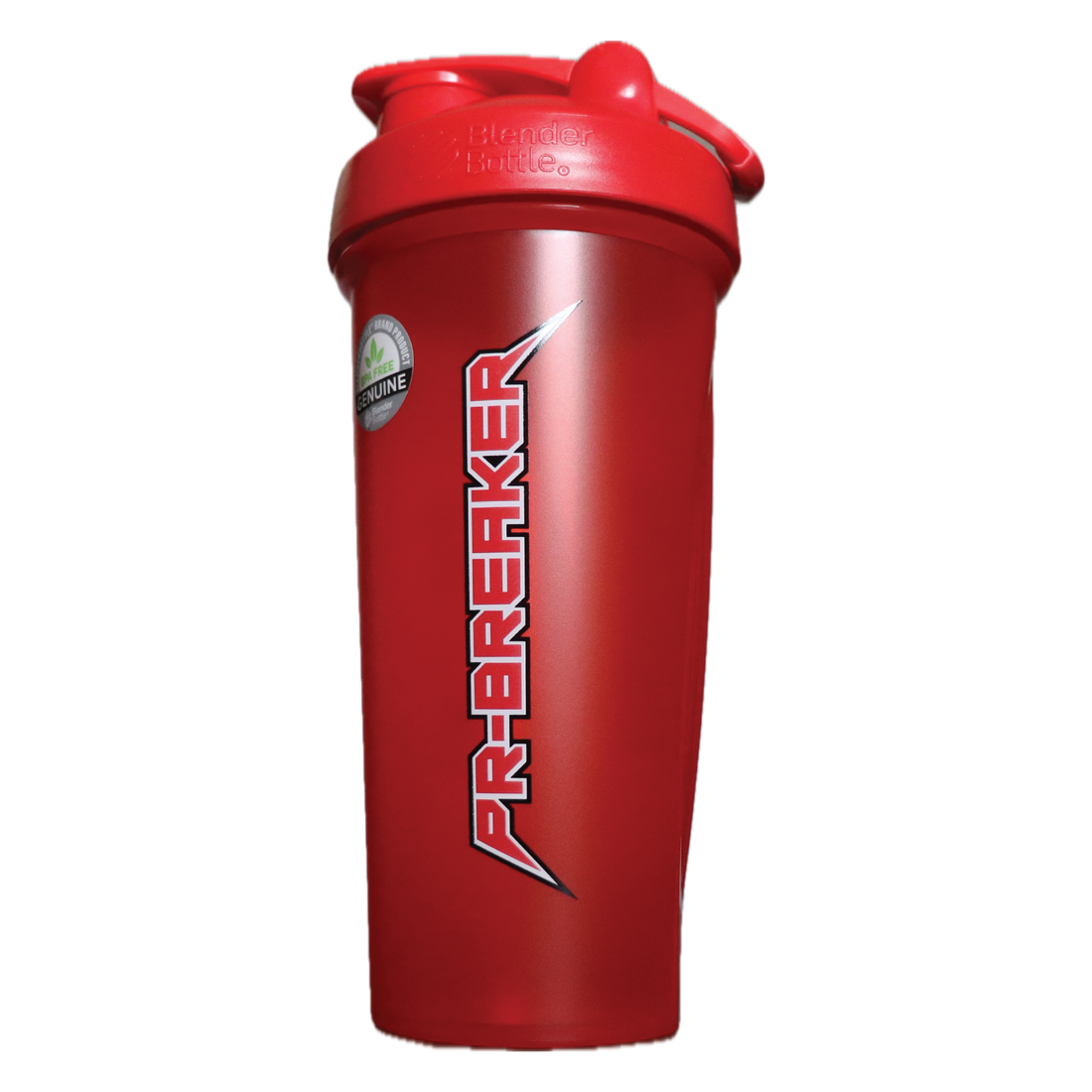 Shaker Bottle: 28oz Red BlenderBottle®
PR-BREAKER 28oz Red BlenderBottle® Shakers are here! 
Mix up your MATERIA Pre-Workout or HITPOINT Protein in our new shaker bottle. 
Convenient Size: With a capacity of 28oz, this shaker bottle is perfect for carrying your favorite drinks on-the-go.
Mix with Ease: The BlenderBall® wire whisk ensures that your drink mixes perfectly without any lumps or clumps.Durable and Safe:
Made with high-quality materials, this shaker bottle is BPA and phthalate-free ensuring that it's safe to use and long-lasting.
We offer a $8.45 flat rate shipping fee, which provides a 2-5 day shipping speed depending on the size of your order.
Guaranteed 2-4 day shipping rates available through USPS and UPS. 
Free shipping on orders over $150.
Orders are fulfilled Monday through Friday. Orders are typically shipped the business day after they are placed. Orders placed on Friday may not ship until then next business day (Monday) depending on the time they were placed. Orders placed on Saturday and Sunday will ship out on Monday.